Did you know that there are hundreds of stations listening and reporting reception of your digital and CW transmissions when operating on the High Frequency (HF) amateur bands?
A friend recently pointed me toward PSK Reporter, which offers a graphical world map of active stations and allows entry of a call sign to determine where it has been heard.  For instance, I can enter "W1AW," a time frame (such as 24 hours), and PSK Reporter will display everywhere in the world W1AW was received.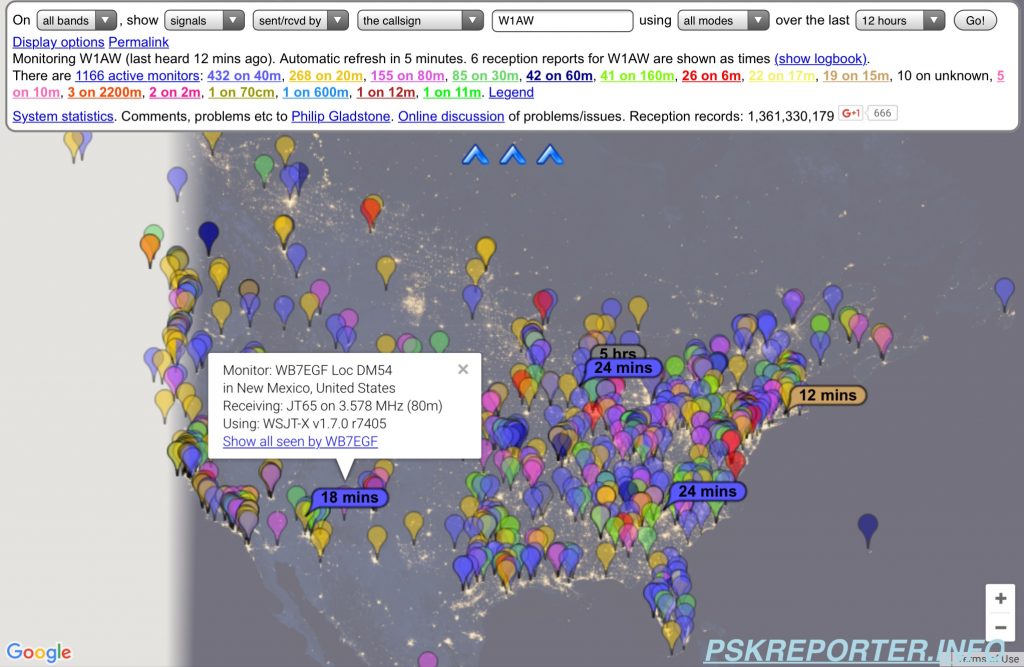 This works best and most consistently when using digital modes like JT65 and PSK31, but some stations also report CW, which likely accounts for all of W1AW's reports above.
This tool is especially useful if you want to confirm that your own signal is actually being heard in a specified area of the world.
Check it out sometime!